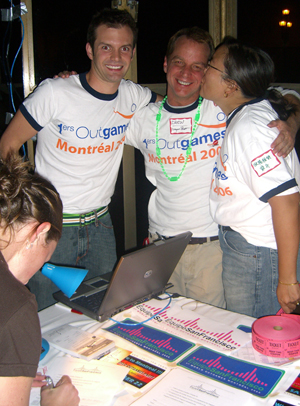 Phillip, Drew (Dragon Boat), and Doris (racquet sport/Dragon Boat) working the Equipe SF Welcome booth....it's all about the love, baby!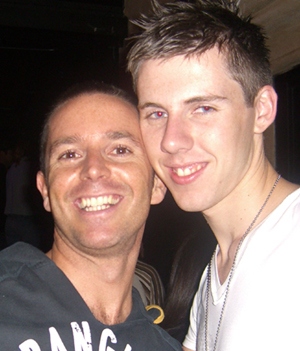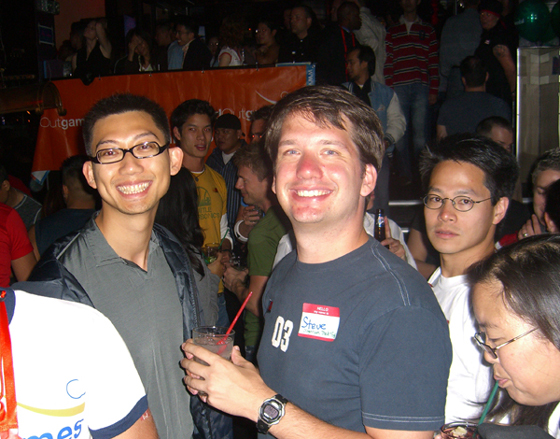 Sebastian Chan (10K) and Steven Danielson (Soccer, Track) holding court.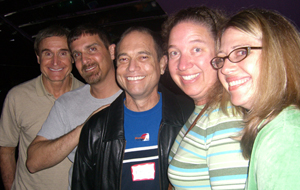 [Above] Al Landucci (swimming), Rene Puliatti and David Trutanich (Colla Voce) chat up some of the girls...and these lovely ladies, too!
[Left] Equipe SF makes two new friends fresh from gay Paris!