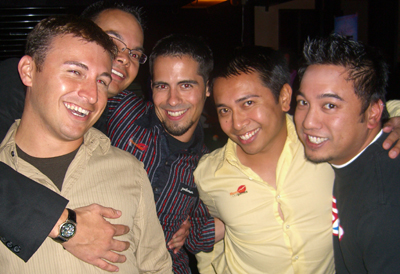 These boys are Equipe SF Members-In-Training with gold medal winning smiles!
What's a party without shirtless hotties decorating the dance floor? We wonder just what he's doing with those hands down under!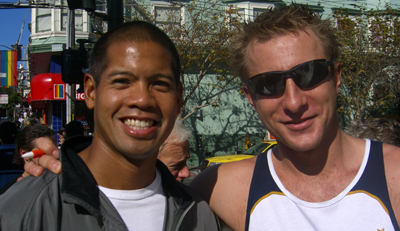 Look what we found on the street!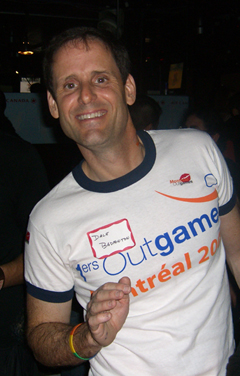 Dale (Badminton) is looking for his birdie....can you help him out?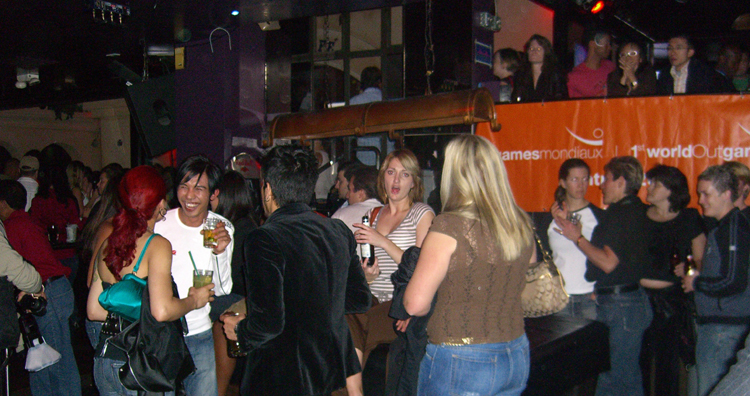 More of the beautiful people, inside and out, that attended our Equipe SF Welcome & Registration Party